The organizational and functional aspects of ESS operations take place on three levels: at the ESS head office, where the management and the Central office are located, in regional offices and in local offices across the whole country.
Employment Service of Slovenia is an independent legal entity with public institute status operating uniformly across the whole of Slovenia.
The ESS was established pursuant to Article 61 of the Employment and Insurance against Unemployment Act.
ESS operates on three levels:
at ESS head office with the management and Central office,
in regional offices and in local labour offices spread in all administrative units throughout Slovenia.
ESS Administration
Under the Statute, the ESS administrative bodies are:
the Administrative Board and
Director General.
It ensures that there is a uniform methodology for the professional and operational execution of procedures related to ESS activities.

It provides all organizational areas within the ESS with informational, analytical, legal, personnel, financial, accounting and developmental support.
> Location and contacts
They perform professional and operational tasks related to ESS activities in their area.

They monitor and study employment and unemployment trends.

They provide advice and professional and operational support to local labour offices in their territory.

They work with employers, providers of ESS programmes and local actors on the labour market.
> All regional offices

Local offices
Through direct contact, they provide clients with rights related to:
employment and jobbroking,
employment advice,
unemployment insurance benefits,
the implementation of active employment policy programmes, and
career guidance for young people and adults.
12 ESS Regional Offices across Slovenia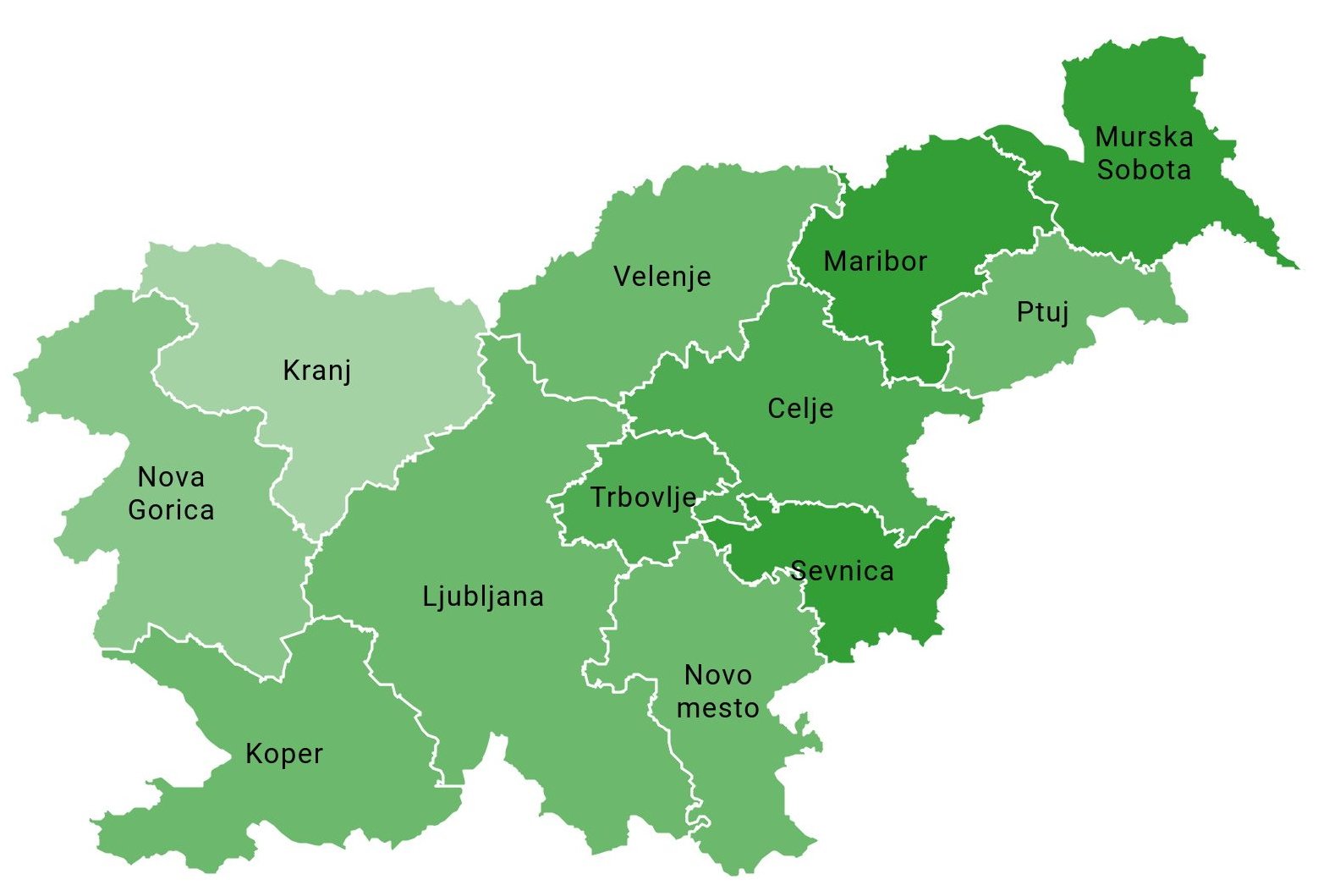 ESS Work Council and Trade Union
Implementation of employees' rights in the fields of employment relationships and personnel issues is ensured by the Work Council in accordance with the ESS Statute provisions. The Work Council operates closely with the ESS trade union.